Our organization, your added value
We have been committed for several years on improving our work processes with the objective of putting our customers and their users at the center of each of our projects. This approach has materialized through the adoption of two development methods that work together: Scrum and user-centered design.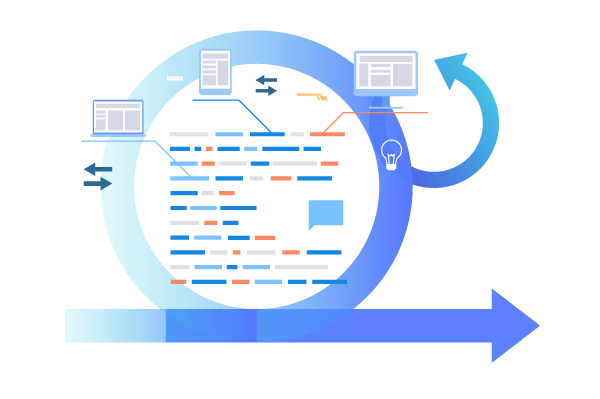 Scrum (a term used in rugby) is the most widely used agile project methodology for IT development. With this method, the project is made up of a number of iterations called sprints, which typically last two weeks at CDI. After each iteration, CDI's Scrum team delivers a partial product that works and can be tested by our client in order to adapt the further developments. With Scrum, we are able to adjust our priorities and ensure that the features which add the most value to our client are realized first.
While Scrum allows us to maximize the value of the features we develop for our clients, the user-centered design approach allows us to maximize the quality of the user experience (UX). In every project we work on, we involve users as early as possible, until the delivery of the final product. We use tools such as needs analysis, user research, iterative prototyping and user testing. This approach guarantees the excellent usability of our products and helps reassure our customers that we are developing the "right" product for their users.